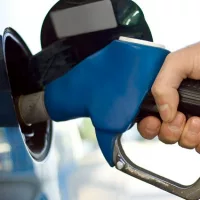 Here's something you can be thankful for if you're heading out for the holiday – lower gas prices. AAA reports the national average for a gallon of gas today is $3.30 – that six cents lower than last week and a quarter cheaper than a month ago.
Ten states have an average of less than $3 a gallon, including Missouri, Arkansas, and Tennessee. Missouri's average is $2.92, a drop of 32-cents in the last month. Most of southeast Missouri is a little higher than that. The cheapest counties are Dunklin at $2.89 and Mississippi at $2.81.
Arkansas' average is $2.89, 26 cents cheaper than a month ago. Greene County is the lowest in northeast Arkansas at $2.74.
And Tennessee's average price is $2.93, 17 cents lower than a month ago. Dyer County is the lowest in the western part of the state at $2.77.