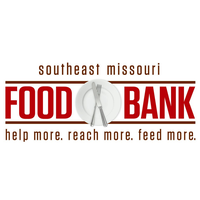 Southeast Missouri Food Bank was awarded a $10,000 grant recently from Red Nose Day USA that will help feed children in its 16 county coverage area.
The funds allow the food bank to hold ten "A Better Childhood (ABC) Mobile Food Pantries" this year in communities with higher childhood hunger rates.
SE Missouri has some of the highest rates of childhood hunger in the state. In Pemiscot County, for example, the almost 30% childhood food insecurity rate is the highest in Missouri.
Red Nose Day USA is a fundraising campaign run by the non-profit Comic Relief U.S. Since its U.S. Launch in 2015, Red Nose Day has raised over $230 million to impact 25 million children in our country and around the world.