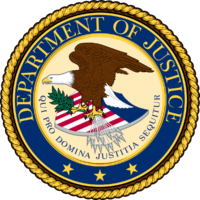 A Sikeston man was sentenced to federal prison for robbing a bank in 2020. United States District Judge Stephen N. Limbaugh, Jr., sentenced 56 year old Keith Lamar Dunlap to 15 years in federal prison Thursday for robbing the Citizens Bank in Charleston on October 30, 2020.
Dunlap was also sentenced to serve a consecutive term of 12 months in federal prison for violating his supervised release in a 2013 bank robbery case.
Dunlap pleaded guilty last fall to the bank robbery charge.
Dunlap was twice previously convicted of bank robbery in the United States District Court for the Eastern District of Missouri, in 2009 and 2013, for robbing banks in St. Louis and St. Louis County.