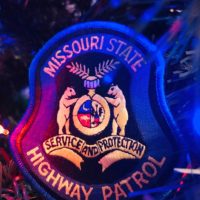 A weekend traffic accident in New Madrid County left three people hurt. According to the MSHP, the accident happened on US 60 at Route FF west of Sikeston when a vehicle driven by 60 year old Phillip Hardin of Sikeston traveled into the path of a car driven by 33 year old John Joplin of West Frankfort, IL.
Both drivers were hurt as was 36 year old Virginia Joplin, also of West Frankfort.
The injured were taken a Cape hospital following the 4:25 p.m. accident Saturday.