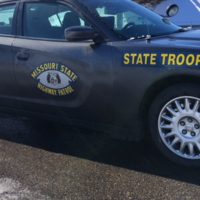 Two people were hurt when their car pulled into the path of a vehicle on US 61 at Route F in Holland. According to the MSHP, 18 year old Tyler Remagen and a 14 year old boy, both of Cardwell, received minor injuries and were taken to the hospital in Blytheville.
The driver of the other vehicle was not hurt.
The accident happened at 7:10 p.m. yesterday.