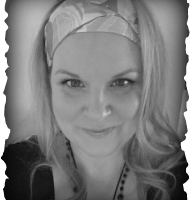 Mid Days with Kendra

A little about me-I'm happily married with three grown sons and two perfect grandsons. I love yoga, hiking, trail running, kayaking and riding with my husband in our Jeep with the top and doors off-ahhhhh! Anything involving getting out in nature is for me! I have been in radio for 16 years and absolutely love it. I've been on stations in Arkansas, Texas and Missouri but the Wolf is my favorite! I'm an Arkansas girl-originally from a small town called Murfreesboro-home of the Diamond mine where you can dig your own diamonds.
Take a guess on my Nearly Impossible Quiz every weekday during the noon hour! Email your guess to kendra@ktmoradio.com or text it-573-653-3005. It is my pleasure to talk to you each day from 10-3, thanks for listening!