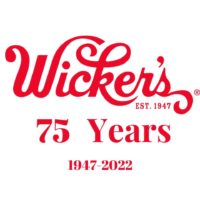 Wicker's has a new owner. JonesyQ BBQ Co announced the acquisition of Wicker's Food Products Inc (Wicker's) yesterday. JonesyQ has been producing high quality flavors in the form of rubs and sauces since 2017 while Wicker's has been selling unique, Memphis-style marinades for over 75 years.
Wicker's will continue to service all current accounts and remain operating in Hornersville under the same name and begin incorporating the JonesyQ lines of product into Wicker's offerings.
Jeffery Jones, owner of JonesyQ BBQ Co, is a Mississippi native and has been competing on the professional BBQ circuit for years.