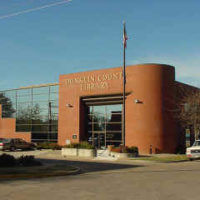 There's lots for kids to do this summer at the Dunklin County Library. The Summer Reading Program got underway last week, and Julie Orf says kids are already reading.
Story Time this month has an ocean theme –Clark the Shark by Bruce Hale.
Story Time at Kennett is Tuesday night at 6 p.m; Senath, Malden, and Campbell is at 4 p.m. a week from today.
One other note – there's a book signing planned for Saturday morning at the Malden branch from 10 a.m. to noon. Don and Anne Jeffries will have their latest books there – Don's is entitled, I Could Have Been One, and Anne's is, A California Girl Meets the Bootheel.