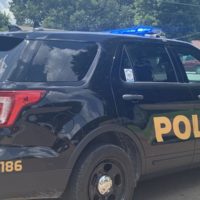 A registered sex offender is charged with aggravated rape and robbery in Dyersburg. Police report they responded to a call from a woman Tuesday afternoon who reported she'd been raped.
The victim reported that a man came into the business seeking a loan. The suspect sprayed the victim with a chemical agent and raped her. The suspect took cash from the business and fled the scene in a vehicle.
34 year old Jimmy Taylor of Ripley, was taken into custody Wednesday after warrants were issued for his arrest by DPD detectives this afternoon.
Taylor is being held in jail pending court action by Dyersburg City Court. Taylor is currently a registered violent sex offender on the Tennessee Bureau of Investigation Sex Offender Registry.