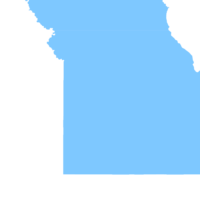 While Missouri's population grew by about 11,000 in the past year, a report on population trends has some disturbing news.
Since 2010, many of Missouri's metro and non-metro areas have not kept pace with many other parts of the country. As a whole, Missouri's metro counties grew at a slower pace than the nation, and the state's non-metro counties declined at a faster rate than those nationwide.
78 of Missouri's 115 counties (68%) had fewer residents in 2020 than they had in 2010; 64
of those counties were in non-metro areas. The most substantial losses happened in the Bootheel.
Between 2010 and 2020, Pemiscot (-1.6%), New Madrid (-1.2%), Mississippi (-1.2%), and Dunklin (-1.0%) counties had the state's second, fourth, fifth, and eighth fastest annual rates of decline. Combined these counties lost an estimated 9,600 residents during this period.
According to the report's author, Dr. Mark White, shrinking populations present real challenges for non-metro counties, as they reduce the number of available workers, consumers, and potential tax revenues.