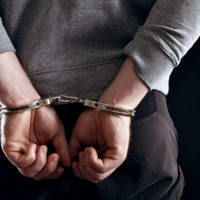 Among the arrests by the MSHP over the weekend was 52 year old Dennis Crockett of Poplar Bluff, who was arrested Saturday afternoon in New Madrid County for felony DWI (habitual offender), and other traffic charges. He was taken to Sikeston DPS and later released.
33 year old Steven Culp of Morehouse was arrested Sunday in New Madrid County on several charges including felony unlawful use of a weapon, unlawful possession of a firearm, and possession of meth. He was taken to the New Madrid County Sheriff's Office.
Also arrested Sunday in Dunklin County was 28 year old Jonsha Robinson of Malden on several charges, including felony possession of marijuana, unlawful use of a weapon, and possession of drug paraphernalia. He was taken to the DCJC.