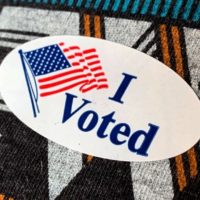 Voters across the Bootheel decided several municipal and school board races yesterday. Some of the highlights are:
In Dunklin County, a hotly contested school board race in Holcomb was won by Rex McElwrath (233) and Austin Davidson (143). The bond issue in the Holcomb district was approved overwhelmingly, 297-36.
In Kennett the school board winners were Matt Shetley (311) and Matt Poole (313).
In Campbell, the school board winners were Eric Weeks (254) and Andrew Durham (223).
The Campbell mayor's race went to Raymond Gunter (162). In Hornersville, the mayor's race was won by Terry Lee (153). Joe Lane won re-election in Senath in a close race against Karon Perkins Ward (126-110).
The incumbents were winners in the Kennett City Council races. Scott Hunter (126) in Ward 4 and Bill Palmer (106) in Ward 5 easily outdistanced their opponents.
In Pemiscot County, some of the highlights are Wendall Lockridge (89) winning in Ward 1 and Heather Walker (64) in Ward 2. Both propositions were voted down in Hayti. The use tax was defeated 159-111 and the mosquito abatement increase fell 156-126.
In Steele the winners in alderman's races were: Ward 1-Garry Stubblefield (42) in a two vote victory over Jeff Pritchard; Ward 2-David Perry (24) over Cecil Ray (19).
In the mayor's races in New Madrid County, Jody O'Barr (79) was the winner in Matthews, Vince Berry (351) in Portageville, and Joe Brashears (117) in Morehouse.
We will have all the results of contested races on the Tuesday Hometown News at 7 a.m., 8 a.m. and Noon on The Wolf.