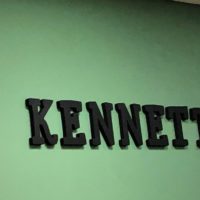 During Tuesday night's meeting, a former mayor called on the Kennett City Council to deal with Ward 3 representation. A new councilman, Charley Mattix, was elected yesterday and will take office at the next meeting in two weeks. The other councilman is Marco Parr, who was arrested on several charges earlier this year. Former Mayor Jake Crafton says he's concerned about that seat.
If necessary, Crafton said he would volunteer to fill Parr's seat.
Mayor Chancellor Wayne said while all people are innocent until proven guilty, there are two options: the first is resignation and the second is impeachment.
City Attorney Terry McVey said the impeachment procedure is similar to what we've seen nationally — there would be a vote to impeach, a "trial," and then vote whether or not to convict.