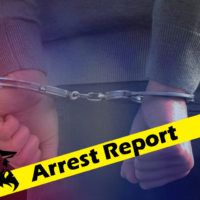 A Dyersburg man was arrested by the MSHP Saturday afternoon in Butler County. 42 year old John L. Armstrong was arrested for DWI and other traffic charges.
He was taken to the Butler County Sheriff's Office and later released.
A Dexter resident was arrested by troopers yesterday afternoon. 24 year old Brianna Bowers was arrested on a probation and parole felony warrant for dangerous drugs; a Stoddard County felony warrant on the same charge; and Dexter police for a traffic violation.
Bowers is held with no bond in the Stoddard County Jail.