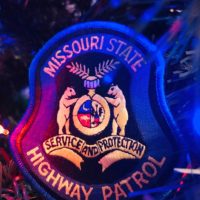 Four people were hurt in a two vehicle traffic accident on US 61 at Highway 80 at Matthews Saturday during the noon hour. According to Troop E, the accident happened when 76 year old Ruel Starnes of Caruthersville failed to yield his vehicle, and it struck a car driven by 42 year old Jeremy Robinson of Sikeston.
Both drivers received moderate injuries as did a passenger in Starnes' vehicle, 75 year old Linda Starnes of Caruthersville. A passenger in Robinson's car, 42 year old Kenneth Robinson of Sikeston was seriously hurt.
All the injured were taken to a Cape hospital.