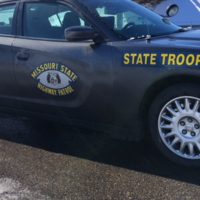 Two people were hurt, one seriously, in a two vehicle traffic accident last night in New Madrid County on Highway 60 just east of Morehouse. According to the MSHP, the accident happened when a pickup driven by 20 year old Jasmine Dering of Wappappello struck a vehicle crossing the road, driven by 57 year old Regina Riggins of East Prairie.
RIggins was seriously hurt and was taken to a Cape hospital. A passenger in the truck, 27 year old Michael Foster of Dexter received minor injuries and was taken the hosptial in Dexter.
The accident happened just after 7 p.m.