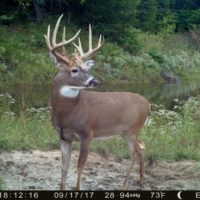 The COVID-19 pandemic has slowed or even removed most traditional annual events this year, but that's not the case for the Missouri Department of Conservation. Dunklin County Agent Eric Heuring (Hiring) says it's anything but slow for them.
Heuring says the dove season this year is the best he's seen in years.
The first round of archery deer season is underway; the early youth firearms portion starts on October 31 and the November firearms deer season begins November 14.