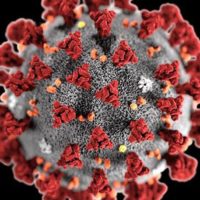 Missouri's governor is praising the state's expanded COVID-19 dashboards, saying they give you the most accurate and updated information as possible regarding COVID-19. Governor Mike Parson highlighted the expansion during his virtual media briefing on Wednesday. The new dashboards include COVID-19 numbers in local school districts. As of this morning (Thursday), here are the numbers of positive cases reported by area districts since March.
Campbell 14; Caruthersville 22; Dexter 21; Hayti 21; Holcomb 13; Kennett 58; Malden 16; New Madrid County 25; Portageville 20; Senath Hornersville 18; South Pemiscot 15.
Other local districts report no specific numbers but show 1-10.
Click here for the School Districts Dashboard on the Missouri Department of Health and Senior Services website.
The expanded dashboards are also praised by Springfield/Greene County health director Clay Goddard, who says data and analytics play a critical role in informing policy actions at the local level.
*Learfield News contributed to this report.