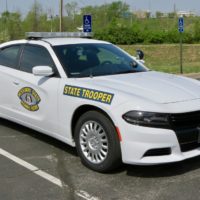 On Saturday afternoon, two people were seriously hurt when their vehicle ran off the road, down an embankment, and struck a tree. According to Troop E, the driver, 60 year old Michael Shannon of Pollard, and a passenger, 48 year old Becky Caraway of Holcomb, were taken to a Jonesboro hospital.
The accident happened on Route BB, west of Holcomb at 5:45 p.m.
A Gideon man was hurt when his Freightliner struck a bridge rail on Route DD four miles northwest of Campbell and ran off the road. The MSHP reports 74 year old William McCain received moderate injuries and was taken to Southeast Medical in Stoddard County.
That accident happened yesterday at 3:35 p.m.