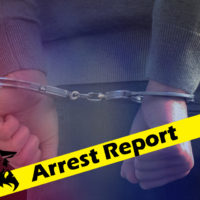 Steele Police made one arrest and are looking for another person after an incident on Thursday. Police Chief Billy Joe Stanfield reports he was called to Beasley Street on Thursday about two people sleeping inside a vehicle.
Stanfield learned the car was stolen out of Nashville, and while he detained 47 year old Jerry Michael Conley of Nashville, the woman with him ran from the scene. Authorites are still looking for her.
Found in the car were alleged heroin and a stolen gun. Conley is in the PCJC on charges of felon in possession of a firearm, possession of a controlled substance, and receiving stolen property.
He is held on $25,000 bond and is expected in court today.