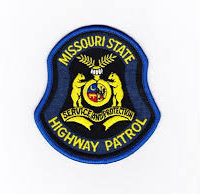 A Cooter teenager was killed and another seriously hurt in a two vehicle traffic accident Friday night. According to the MSHP, the accident happened when a pickup driven by 17 year old Preston Hatch struck a car driven by 18 year old Jared Crafton of Portageville. Hatch's vehicle then left the road, overturned, and struck a telephone pole.
Hatch was seriously hurt, and a passenger in his vehicle, 17 year old Layton Robinson was killed.
The accident happened Highway F, west of Steele just after 9 p.m.