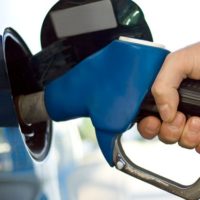 Even though gasoline prices are much lower than last year, it won't be enough to lure as many of us to take a road trip for the upcoming Memorial Day weekend. Due to the coronavirus pandemic, AAA says the motor club is not releasing a holiday weekend travel forecast for the first time in 20 years.
The average price of fuel today in Missouri is 1.61 a gallon. That's about 30-cents lower than the national average. In Arkansas it is $1.58, and in Tennessee the price is $1.66.
The last time the average national gas price leading into the Memorial Day holiday was under two-dollars a gallon was 17 years ago — in 2003.