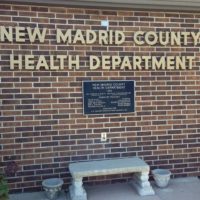 The New Madrid County Health Department is hosting a drive through testing site next week at the public safety center — 324 US Highway 61
Residents have to preregister online: newmadridcountyhealthdept.com.
Those that do not have access to internet or the computer can call the Health Department at 573-748-5541, or use a computer available at the New Madrid County Family Resource Center.
The tests are scheduled for Tuesday from 10-7 and Wednesday from 9-5.
This testing is for New Madrid Co residents only.