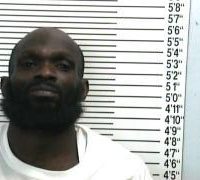 Hayti Police are investigating at least two fights in Hayti yesterday morning. One at the Hayti High School and the another, which occurred earlier yesterday morning in the 1700 block of North Oates.
Four juveniles were arrested a 16 year-old, two 15-year-olds and a 14-year-old.  The four were taken to the Bloomfield Detention center in Stoddard County.
After further investigation, Hayti authorities ask for charges against two adults.  Authorities were told about an assault Wednesday morning around 2 a.m. and charges were filed against 38-year-old Freddie Payne, Jr. of Hayti.  Payne was charged with Domestic Assault in the 2nd and 3rd degree.  Payne was arrested yesterday afternoon around 5:20 p.m. He is being held on a $100,000 dollar cash only bond.