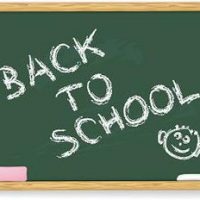 Schools across the area are opening for the 2017-2018 school year.
Each school has their own schedule and requirements for registering your child.
Most folks have their school supplies, many area organizations have had stuff the bus programs, providing much needed supplies to area children.
Here's when area schools will open for the new school year.
Thursday, August 10, Dexter Schools
Friday, August 11, New Madrid  and Portageville Schools
Tuesday, August 15, Malden Schools
Thursday, August 17, Advance | Bloomfield | Campbell R-2 | Caruthersville | Cooter | Delta C-7 | Gideon | Hayti | Kennett | North Pemiscot |Senath-Hornersville
Friday, August 18, Clarkton and Hocomb R-3