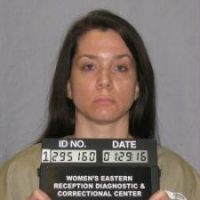 AG Hawley Announces Another Conviction of a Violent Criminal
Jun 15, 2017, 15:15 PM
News Release
Jefferson City, Mo. – On June 14, 2017, a Clinton County jury found Justin Ray Webb, 38, of Holt, Missouri, guilty of murder in the second degree and endangering the welfare of a child in the first degree. Webb will be sentenced on August 8, 2017, by the Honorable Brent Elliott, and faces a range of 10 to 30 years, or life imprisonment, for second degree murder, and up to 7 years in prison for the endangering count.
On October 15, 2012, Lucas Webb, 4, was kicked to death by his stepmother, Melissa D. Webb. Melissa Webb beat Lucas until he suffered a bowel rupture, a fatal internal wound, witnessed by another child in the household. Mr. Webb, who was also present when Lucas was attacked, took no action to protect his son and instead, attempted to cover up the abuse to police. In 2016, Melissa Webb pleaded guilty to murder in the second degree and child abuse and received a 20-year sentence pursuant to a plea.
At trial, the State's first witness, an emergency medical technician, testified that upon responding to a 911 call, neither Justin nor Melissa Webb would answer what was wrong with Lucas. The responder observed that Lucas had been severely abused, covered in bruises, and that signs of rigor mortis had started to set in, refuting an assertion by the Webbs that Lucas had been alive only minutes ago when the call was placed. The State continued with law enforcement from Clinton County and the medical examiner who also found pre-existing injuries, including multiple fractured ribs from blunt force trauma inflicted a few weeks before.
Multiple school personnel from Lucas's preschool attested to observations of abuse, statements by Lucas about abuse, and attempts to hotline the abuse, culminating in the Webbs removing Lucas from school three weeks before his subsequent murder. The State also presented testimony from the other child in the household who observed the murder and remembered Mr. Webb being in the house but doing nothing as Lucas was beaten. Finally, the State presented the statements of Mr. Webb.
After 3 days of evidence, the Clinton County jury deliberated for 90 minutes before returning its verdict of guilty. The Clinton County Sheriff's Department investigated the case with the support of a variety of local law enforcement agencies and officials. The case was tried by Assistant Attorney Generals Greg Goodwin and Monty Platz.