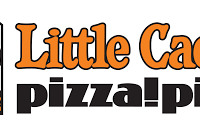 PARAGOULD, AR – After the Arkansas Department of Health announced an employee tested positive for Hepatitis A, a spokesperson for Little Caesars says they will close the Paragould restaurant to clean and sanitize it. 
In a statement to the media, a company representative stated:
"Little Caesars cares deeply about the well-being of our customers and employees. The Health Department notified us that an employee in an independently owned, franchise store in Paragould, AR was diagnosed with Hepatitis A. We are doing everything we can to ensure a safe environment for our customers and employees. We are going above and beyond the health department's requirements, including voluntarily closing the store and having it professionally cleaned and sanitized." The store will reopen upon completion. All employees are being vaccinated for the illness before being allowed to return to work. No other cases of illness have been reported." 
The ADH urged anyone who ate at the restaurant between July 19 and Aug. 2 to get vaccinated immediately.
Hep A vaccination clinics will be held from 7 a.m. to 7 p.m. on Thursday and Friday, Aug. 9-10, at the Paragould Community Center, 3404 Linwood Dr. Additional clinics will be held from 7 a.m. to 7 p.m. Thursday and Friday, Aug. 16-17, at Eastside Baptist Church, 529 East Court St.