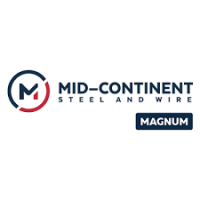 Mid Continent Steel & Wire in Poplar Bluff, MO., is actively seeking CDL truck drivers, 21 years of age and older with verifiable driving experience.
Mid Continent offers a $2000 sign on bonus, Health insurance, 401K, 7 paid holidays, end of year safety bonus, Assigned trucks, excellent equipment, and maintenance program and year-round rider and pet policy.
Be home every week!
Call Mid Continent Steel and Wire today, 573-778-9410
Short haul pay, $50 for any load under 400 miles (on top of mileage pay)
Layover pay
$20 extra stop/pick pay
$10 for a DOT inspection with no violations
$2000 new hire sign on bonus ($250 with first check, $250 after 90 days & $500 after 6 months, $500 after 9 month, $500 after 1 year)
Health insurance available (Medical, Dental & Vision)
401K available
End of the year safety bonus.
7 paid holidays
Paid vacation after one year of employment
Assigned trucks.
Excellent equipment (2016-2018 Freightliners Trucks all automatics)
Excellent maintenance program (Penske nationwide account)
Year-round rider policy
Pet policy
An applicant must be at least 21 years old have a Class A CDL and verifiable driving experience.