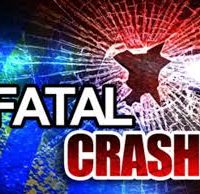 New Madrid County coroner George DeLisle reports a pedestrian that had stopped to check on the people involved in an early morning crash died after being hit by a pickup Sunday, According to the Missouri Highway Patrol, the series of crashes happened around 3:45 a.m. two miles south of New Madrid, MO., on Interstate 55 at the mile marker 48.2.
Coroner George Delisle says the pedestrian, who was involved in a previous accident was killed. He was from North Carolina. The man was going to check on those involved in the crash and was hit by the truck.
He was pronounced at the scene shortly before 4:30 a.m. by the coroner.
The first crash occurred when a 2017 Freightliner was hit from behind. In that accident the car involved was driven by a 24-year-old Matthews, MO., woman, was taken by ambulance to a Cape Girardeau hospital in serious condition.
Two Illinois residents were injured as their vehicle was trying to avoid debris on the road from the previous crash.
The driver overcorrected and the SUV overturned around 3:43 a.m. They were both taken to a Cape Girardeau hospital in serious condition.
The death of the North Carolina man was the 62nd this year on Troop "E" Highways.