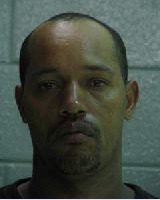 Juan Nunez of Arcadia, Florida waived his formal arraignment in a Dunklin County Courtroom before Judge John Spielman Thursday, October 5.
His preliminary hearing is scheduled for Thursday, November 2, at 1:00 p.m. Nunez is charged with kidnapping-facilitating felony-inflicting injury and terrorizing first degree in the attempted abduction of a child from the Kennett area at the Clarkton City Park on Main Street on Thursday, September 21.
Nunez fled the park and was captured around 10:00 p.m. that night when witnesses told Clarkton Police that a man matching the description of the suspect was seen walking on Main Street in Clarkton. The child identified the suspect by picture.
According to the court, Nunez was preparing to leave the state when he was apprehended and no bond has been set in the case.